BBC News Report 2017
Krispy Kreme Doughnuts take over Selby High School!


Recently, at Selby High School students from the form G1 have managed to raise over £160 to help raise money for a local charity - Selby Hands Of Hope. The teacher running the fundraising, called Mrs Welsh, came up with the brilliant idea to sell Krispy Kreme doughnuts. Genius!
We managed to get an interview with her and she described it as a 'Group Effort' and how everyone 'enjoyed it.' Other teachers got involved too, such as Mrs Haigh who is a Spanish teacher and is also in charge of the G1 form. Mrs Welsh was certain that they would 'definitely' be doing it again in the future. She also believed it was 'Massively successful' too.
Not only that, but we also got a chance to interview some of the students in G1 who participated in the fundraising. Their opinions varied, as some claimed the 'Year 7's were extremely demanding' and 'did the most work.' Furthermore, another student stated that in 'every business there is a leader,' but then in comparision said that cooperation was key, as they had an 'advertisement department' and organisers to make it go as smoothly as possible. The majority of them said it was a 'fun experience' and they would be willing to help out again in the future.
What a brilliant idea! As now all that money is going to fantastic cause: Selby Hands of Hope.
This charity supports people 'Within the Selby District, by providing such persons or groups with goods and services which they could not otherwise afford through lack of means.'

Doughnut worry, as we will be raising even more money in the future to come!

Green fingers at Selby High… No, Green spaces!


At Selby High School we have an allotment which was used to plant many different produce last year; students could go out and enjoy the sun gardening and producing food which they then could take home. Other students also enjoyed watching the students who were taking part whilst eating their lunch. We personally enjoyed seeing the produce being made and watching a very relaxing activity but…


This year the organiser of the gardening project, Mrs Welsh, wants to take this to the next level by encouraging more students and teachers to get involved and take advantage of the allotment. Mrs Welsh has been managing the allotment for 2 years as she is really interested in gardening but she doesn't just want it to be for gardening: she wants to use it as an outdoor classroom, bringing resources to life. Art could go and draw real life plants and vegetables for it; food technology can use their own produce; biology and geography can go and take soil samples. There are endless opportunities!


Mrs Welsh would like to get more young people involved in outdoor spaces as she thinks that technology is taking over young people's lives. She wants to get lots of young people and children involved in the area to educate students on where their food comes from because eating habits have changed over the years and it's a different place for them to learn.
To get more young people involved she wants to change the name of the extra curricular club to something like `green spaces'. This will open up endless opportunities - students could eat their lunch their and teachers will be able to book it out as a classroom.
She wants to keep this in school and the school community, and after Easter it will be ready and waiting to be used!


Lettuce turnip the beet about green spaces!

Emma Newbould and Amy Woollen, BBC School Reporters



Winner of Selby's Got Talent!
As you might know, Selby High School recently hosted 'Selby's Got Talent' where many acts performed their acts, but only one could win.
We have found out that the winner was Daniel Toone with his extraordinary guitar work. The piece which he played was a traditional Irish instrumental- 'Drowsy Maggie' with a few tweaks.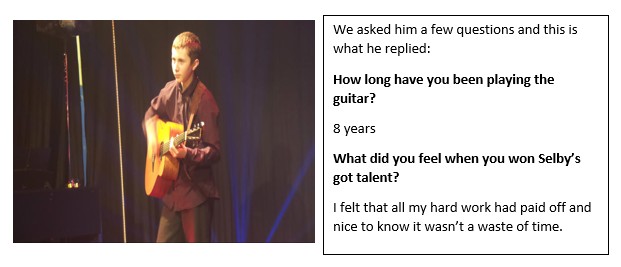 We believe that Daniel could use his guitar-playing talents in the future and deserves to go onto big things! A well-deserved first place in the show.
By Tom Bell, Rhys Dinsley and Tyler Boiston
Why are Finland and Norway's schools progressing far better than ours?
Firstly, all the Norwegian schools are much more comfortable and relaxed than ours, this helps the children see school as a happy and joyful place to learn; this can increase work quality and test results. This is because children do not see school as a chore and a miserable place; they see school as a place to broaden their horizons and meet new people. This is an attitude that all schools should take on.
Secondly, children are not allowed to go to school until they are 7; they do this because they think children should be children and spend time with their family and enjoy their childhood. This makes sure that children are not being overloaded with work at a young age, which could lead to anxiety and stress in later life.
Also, students only get tested at the age of 16, this helps the children to not develop anxiety or work related stress too young, which could cause them to be anxious in important exams which could lead them to get a bad score in their exam. This could then affect what job they get and possibly their whole future.
Kids also have a 3 month summer break to unwind and relax as well as shorter classes and shorter school days, which means they are in charge of their education and how well they do. This will make them more independent in life and in school.
Teachers are also a big part of it too - all teachers must have a Masters degree. They are also seen as professionals at their subject and are very respected in their field. This has a big impact on the students because instead of getting a teacher that is not skilled in the subject they are teaching, they get a suitable and skilled teacher.
Interview with Sociology expert and Head of Year 8


Why do you think other schools around the world have not adopted Finland's education system?
Mr Burnitt says that there is a challenge of redoing the whole school, and socialising the students into a new way of teaching.
Do you agree with Finland's way of teaching?
Yes, because the school is very supportive towards the students, which can increase work quality and test scores.
What do you think are some of the strengths of Finland's school system?
They are much more supportive towards the students; this can increase grades and child's work ethic. Also children are much happier in school due to the support.

What do you think we can learn from Finland's way of teaching?
We can learn to relax the school environment and not pressure the students to do well, and also have less tests (formal testing).

By Leah Stephenson, Alexandria Little and Jessica Ramsay
Selby MP's promise to tackle mental illness
About his campaign
Selby MP, Nigel Adams, joined with MPs from all parties last week to discuss the delicate topic of mental illness across the UK. As a group they decided that immediate action needed to be taken in order to acknowledge and appreciate the citizens of the UK who suffer from mental illnesses. The subject came across when new figures from a mental illness research charity proved that 6 million people in the UK suffer from mental illnesses.

What action will be taken?
It has been rumoured that a new lesson will be introduced in schools across the UK. This new lesson will teach happiness and ways to deal with anxiety, depression and suicidal thoughts. Over 5000 teachers already have a degree in mindfulness and so the new curriculum is due to come into place as soon as possible. The Department for Education is inviting bidders for multi-million pound contracts to offer mental health training in multiple schools, although this is an outstanding amount of money in the long term it'll save the UK £105 billion pounds a year. With an estimated 10% of young children suffering from mental illnesses this project will create a happy, relaxed environment around schools altogether producing better academic results leading up to drastically improved GCSE grades.

Brand new learning facility opens at Selby High School!
The brand new Eckersley Centre at Selby High has just opened in honour of the headteacher Mr Eckersley's retirement after a whopping 14 years of service. We went down to take a look at it and asked a few questions to the staff who have the pleasure of working down in the new centre.
We have asked a senior member of staff who was heavily involved in the construction of the new centre. This is what he had to say:


What made you come up with the idea for the new sports centre and Geography block?




Mr Eckersley came up with the idea after looking at the current state of the old changing rooms about 4-5 years ago.

How long did you think this project would take and how long did it actually take?




We didn't know how long it was meant to take but overall it lasted from May 2016 - February 2017.

Does the Eckersley centre look like the original design?




Parts of the centre look like the original plans but there were many changes.
Questions we asked Mr McArdle:
What are the benefits of the new Centre?


Teachers enjoy teaching in the new rooms and students enjoy learning in nice modern rooms.

What was the hardest part of move from the old rooms to the new ones?
Condensing 27 years of resources down to one small cupboard. Quote: "it was all me".


Not only was the Geography department affected, the Eckersley center has also affected the P.E department. Miss Holt, one of the P.E teachers at our school has said: "The new changing rooms will help the students appreciate the school and learn to respect facilities that not all schools get". Before the work started, the changing rooms were small which meant it took a long time for students to get changed before and after their P.E lessons. But now that the changing rooms are bigger, students are quicker at getting changed and students get more P.E time. These new facilities also give us the opportunity to host sporting events and show other school how good the school is.


After speaking with all these people we had an exclusive interview with the man himself. He said: "There has been a lot of changes in the time I have been here like the LRC, hallways, electric retracting chairs in the hall, refurbished DT block, Hemingway Suite and now Eckersley suite. All these new facilities show that the school will get the best facilities for their students.

We have had the pleasure of being part of a few lessons in the state of the art centre. Here are a few of the amazing features: A viewing gallery to observe sport in the sportshall, a modern Geography block complete with 4 classrooms with touch-screen boards and climate controlled changing rooms with new showers and toilets.
New Rugby and Football Kits
Recently, Selby High School has been selected to be part of the RFU All Schools program. We spoke to the main teacher involved in the program: Mr Derek Block.
This is what he had to say:
The school signed up to be apart of the RFU all schools program. There were loads of schools in the program and it then went down to 10 schools who won prizes of backpacks and we were one of them. All schools that took part in the program got a kit designed and a representative that went to the Italy v England game and went out to stand on the pitch.
By Robert Parker
If the world were 100 people…
If the world were 100 people: 50 would be women and 50 would be men; 14 would be American; 11 would be European; 15 African and 60 Asians. There would only be 4 people who could speak English, the rest speak 6500 other languages. There would be 31 Christians, 23 Muslims, 15 Hindus, 7 Buddhists and 16 unaffiliated. 86 can read and write meaning 14 cannot. 1 person controls 50% of all the money. 21 people are overweight, 63 are healthy, 15 are malnourished and 1 is starving. 87 people have clean water. 13 do not. 77 people have shelter the other 23 don't. 44 people have access to the internet, 56 don't. 75 have a mobile and 25 don't. 7 people out of the 100 attended college whilst a massive 93 did not. The importance behind this is evident as understanding that if you lived in this world of 100 people and there was 1 person starving or 23 homeless would you fight harder for equality? I think it's amazing how only 4 people would be able to speak English as it really makes you see the world in a new perspective… All in all I believe if enough people knew this more would be done to achieve the 'perfect' world.
My Eckersley's Last Interview
Mr Eckersley is a beloved member of the Selby High School community. He has been teaching here for 14 years, starting early in 2003 where he made this school a great space for leaning.
Mr Lewis said that he has been a great Principal to this school and he is sad to see him go as they have been working together for a very long time. He also mentioned how he has changed the school in every single way.
Mrs Carter-Mills stated that: "he's an inspiration to her every day of the week."
Mr Cousins and Mr Sinclair both said that he has come so far and had a long successful career and hopes for the best in the future; he's had a massive impact on the school and it will be sad to see him go.


It's all tied up for the Benedict Shield


2017 has seen a very different pattern with the school's top prize, the Benedict Shield. The reigning owners, Garrett, are stuck at the back of the queue but after the results of the indoor tug of war tournament (on the 13th March) could these positions change and put Garret back on its pedestal? We spoke to each of the four Heads of House at the school who all had different views of the outcome.


We asked Mr Hawksworth, head of Hockney house, what he thought about the stereotype of Hockney being the 'sporty house' of the school after they won seven walker cups in a row and the only house to win the school olympiad, "I think that we were in the lead on the sports side of the school but that is changing with the house coming last in the tug of war event".


Head of the current second place holders of the shield - Mr Sheehan - believed that Palin had a great chance of taking the shield, "Our house is ahead in many aspects like the schools weekly competition puzzle of the week but we need to improve in our attendance".


Next we talked with Miss Harewood Head of Garrett, the current title holders. "I'm happy with the result of the tug of war where we came joint 1st with Mason last monday but as a house we are a little lazy and need to take part in more events". If Garrett's performance last is anything to go by they should be fine but after the performance of the other houses it's still anyone's guess on who will win.


Then we spoke to Mr McArdle, Head of Mason house. "I think that we still have a good chance of getting the shield, as a house we are great at taking part in events" he told us. Mason are the underdogs of the school with every other house winning the shield at least once in the past five years but after winning the tug of war no one's out yet.


Finally we spoke with school head teacher who had a lot to say on the matter. "I would like to see different events start and have more unique activities such as the school Bake Off that started in 2014.". He also told us about the new point system with the scores resetting every term, "We wanted people not to give up after one house got too far ahead.". At the end of the interview we asked him which house he thought were in the best place to win at the moment, after much thought he told us "I believe Garrett are in a good place right now.".

Written by Alfred Golding & Oliver Richmond. BBC Reporters
The Tenner Challenge

This year Selby High School has been involved in the national competition; the Tenner Challenge. The challenge is all about creating a small business for the duration of the challenge - around 6 months - and making as much money as possible. The businesses at Selby this year ranged from car washing to cake sales and lots of profits have been made. We spoke to the organiser of the event, Miss Levitt, who talked to us about a group named Sushi Sweets, they sold baked treats inspired by the traditional Japanese seafood dish. "At the moment I would say they are the clear winners." We were told that their current profits from the delicious treats was over £120! We later asked the organiser what she thought would be the best way to make big profits, "I think you should definitely do something that you enjoy and find interesting." were her top tips.
Lights Camera Action... On Selby!
We welcome the residents of Selby as well as surrounding areas to the first ever Selby Arts Festival. It has been described as 'A nine day explosion of creativity and culture' and 'A new festival bringing the best and most exciting music, comedy, theatre and family events to Selby, North Yorkshire.' The Selby Arts Festival will run from the 22nd of July to the 30th of July 2017 in a variety of locations ranging from the brand new Summit Indoor Adventure Park all the way to the historic Selby Abbey.

The organiser David Edmunds, who has a daughter who attends Selby High School, is very excited for the event and sent this quote across especially for us:
We are very excited about the festival coming to the town. We think arts and culture are really important in making a place, and the people that live in that place, feel special and festivals are great for bringing people together. We are hoping lots of people will visit the festival in this, its first year. We already have a number of sold out events, you can find lots more information about the festival at our website www.selbyartsfestival.co.uk including where to get tickets from for all the events. Some events are free to attend but people will still need tickets.
David Edmunds has worked in theatre before so has plenty of experience in organising high-end professional events. He reassures us that it will be fantastic and Selby will be busier than ever!
Lots of people are involved with the organisation and participating in it, including Ed Byrne and Seth Lakeman,
Minster FM is getting involved with it and we are sure they will be attending, they issued on their website the acts that would be performing, they were hinting at the fact that this could be the start of a whole new phase for Selby and they outlined the acts very clearly for everyone to see. This further information can be found at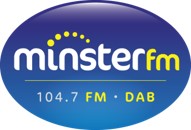 http://www.minsterfm.com/news/local/2235880/selby-arts-festival-announces-programme-of-events/ .
The festival guarantees 'A number of surprises' and includes acts such as: The Grand Old Uke Of York, Seth Lakeman and Ed Byrne as well as many other unusual and talented acts for all ages. We managed to get an interview with one member of The Grand Old Uke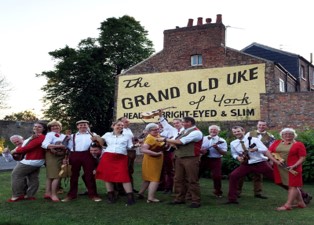 Of York named Mr Hawksworth. He said that he was attracted to playing the ukulele because it is 'accessible, fun, different and...It's a lovely, easy little instrument.' He also mentioned that he has been part of The Grand Old Uke Of York for 'just over 5 years' and was introduced by the owner of Red Cow music in York. Not only that but he told us about some memorable moments, which included performing at the opening of The Tour de France in Leeds Arena in 2014, which had a huge audience of 10,000 in the arena as well as 300 million live viewers on TV. Mr Hawksworth also shared his opinion on the Selby Arts Festival and said 'It is a fantastic opportunity for Selby to showcase the talent we have in the area. It's so important for local people to have a stage to demonstrate what they are capable of, and to bring fun, excitement and culture to our town.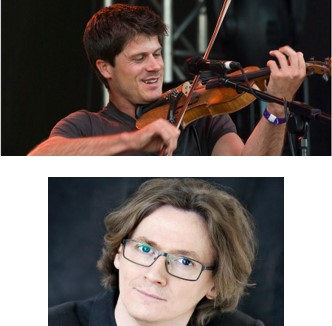 Seth Lakeman, who is an award-winning singer and songwriter, will be representing the musical side of performing arts along with The Grand Old Uke Of York's performance. Seth's style of music, which is 'West country folk music', will appeal to not only fans of him personally, but also to fans of that specific genre of music.
Other examples of performing arts such as comedy, will be represented by Ed Byrne whose Irish sense of humour has made him extremely successful, appearing on popular tv shows including 'Have I Got News For You' and 'Live At The Apollo.'
We interviewed Mrs Carter-Mills, a Vice-Principal, and two students. They each had their own view. We firstly interviewed Mrs Carter-Mills who doesn't live directly inside Selby. She had heard of the Festival through seeing it in Selby, she thought that it was a fantastic experience for young people and citizens of Selby as it opens people's eyes about art, encourages more people to get involved with the arts and will broaden everyone's horizons. She will try and attend some events that are going on but would like some more advertising to encourage more people to do more arts and to come and watch the festival. She was also very pleased that Mr Hawksworth, Geography teacher and head of one our houses Hockney, was performing in the Festival as students will look up to him and it builds teacher-student relationship. She hopes that the school will get involved as a specialist arts school, this way we can appreciate our status and `show it off'. The two students that we interviewed also expressed how it will help and encourage students but they also thought it will make the community stronger and will give Selby a chance to show their talent and make young people more confident whilst watching and expressing themselves in a safe place.
Overall Selby Arts Festival will be a lot of fun and will put Selby on the map! We hope that our school will be able to get involved in everything that will be going on, we want to make sure everyone knows about it!
So don't take a bow just yet for there is plenty more time before Selby Arts Festival comes to town!

Amy Woollen and Emma Newbould, BBC School Reporters

Reporters For A Day… No Way!
On the 16th of March 2017, some students were given the opportunity to be reporters for the day. They covered a variety of news stories both local and global; they ranged from Mr Eckersley's retirement all the way to comparing UK schools to schools in Finland and Norway.
We managed to interview some of the students who took part in this annual event. Their responses included how they enjoyed having an insight in reporting but found it hard to find interesting stories. We also asked them to sum up their experience in 3 words, the interviewee said Difficult, surprising, eye-opening, I think this sums up everyone's day! After that we spoke to our leader for the day Mr Dyke, he said that he enjoyed everyone being independent and that the skills that we will have improved would include being creative and the ability to come up with our own ideas. He thinks from observing us that we will have learnt how challenging it is to be a reporter as you have to deal with other people and be very flexible as it's not a structured day. He described his day as fast, exciting, tiring. If we were to describe our day in 3 words it would be `Chaotic, Creative, Confidence-Building' and 'Reporting Madness Creativeness!'
Overall this was a great experience for young people, as it allowed them to experience what being a reporter is like in reality. Hopefully they will continue giving future students of Selby High the opportunity to gain skills from this special event; as many students who took part admit they gained skills, which will be beneficial in their future to come.
Reporting all day, no way it was really fun!

By Amy Woollen and Emma Newbould